With a huge urban campus, state-of-the-art facilities, and the largest student body of any university in Ireland, University College Dublin welcomes hundreds of new international students every year.
UCD prides itself on being Ireland's global university and has international campuses and strong links to academic institutions in locations as far-flung as Beijing and Malaysia. They have a portfolio of over 500 institutional partnerships in over 90 countries, allowing students and staff to engage in exchange programmes for research, studies, internships, field trips and volunteering opportunities. Around 1,000 students avail of these opportunities every year, and this allows them to broaden their mindset in terms of working interculturally, responding to global challenges and issues in their society.
These connections are also imperative for sharing research, and for developing skills to work cross-culturally within teams, responding to the increasing diversification of the modern workforce. Building these skills during university proves to be beneficial after graduation when students move on to work in various fields.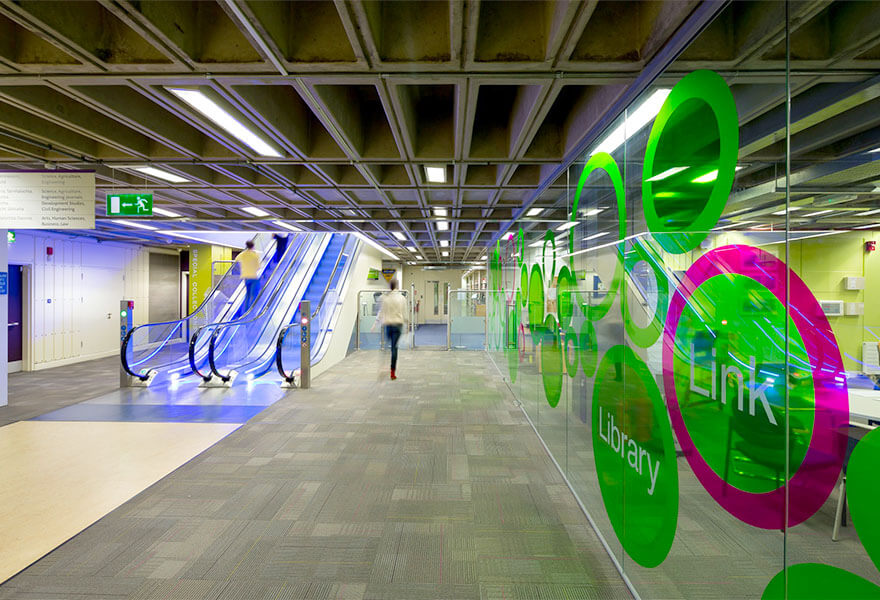 Caroline Mangan, Global Experience Manager at UCD Global, said: "I think the best thing about UCD at present is how it has embraced global engagement. It has embraced opportunities to learn from students and staff overseas, to channel that learning back into society here in Ireland, not just on campus, but society at large. There's a huge push toward equality, diversity and inclusion in recent years and that has encouraged that mindset of integration of different cultures across the campus. I think there's a lot of opportunities for students and staff to express their intercultural identities and interests. There's a real desire to share that cultural difference, celebrate it, engage with it, learn about it."
UCD is a place that allows you to unite the commonality in diversity
UCD Global aims to develop links by supporting a variety of university-wide collaborations. Any academic or professional member of staff in any school or college may initiate a proposal for the development of an educational partnership or collaborative programme. The university is committed to bringing the best of the world to Ireland, and the best of Ireland to the world.
UCD has just established the first Beijing-based awarding institution and the first Confucius Institute for Ireland. The UCD Volunteers Overseas (UCDVO) is a registered charity that was established in 2003 to facilitate international volunteering and development education programmes. UCDVO's vision is for students to graduate with an understanding of global issues and inequality, and their programme involves a one-year commitment which includes a four-week placement overseas and a structured series of development and education workshops. Current project locations include India, Haiti, Uganda, Tanzania and Nicaragua.
having so many nationalities on campus is just so amazing
MENU is the Multicultural Employee Network of UCD. It aims to provide a relaxed forum that brings together members of the UCD community to support each other, exchange experiences and ideas and promote multicultural awareness in UCD. Arun Kumar is an assistant professor of cardiology and co-chair of MENU. He firmly believes that the ethos of multiculturalism is a critical component for every sector. It helps to facilitate effective integration and institutional collaborations. Speaking about UCD's diverse student body, Professor Kumar said: "In our vet school, which is very small, we have representations from over 50 different nationalities. We see the benefit of that diversity among our students because they get to learn about different cultures in addition to learning the veterinary profession. If you look at UCD in general, there was a recent statistic from the Equality Diversity and Inclusion network, which found 29% of staff and students in UCD are international. UCD is a place that allows you to unite the commonality in diversity."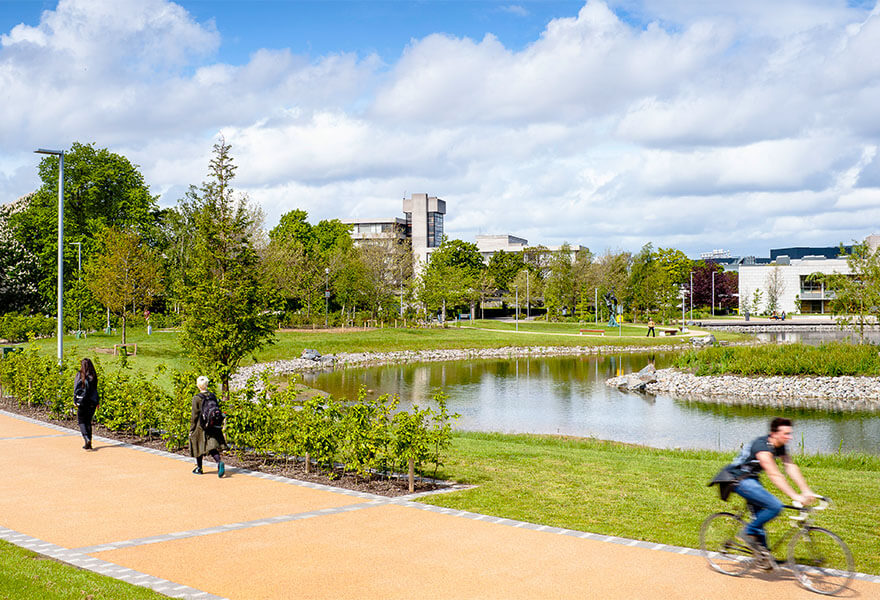 What makes UCD so unique is its diverse student base. International student Colin Marchus came to UCD from Northern Idaho in the U.S. to study biomedical engineering. He told us his favourite thing about studying in Dublin: "The best thing about UCD is the people. They're hard on you, but nice at the same time. They will correct you when you're wrong, but they're doing it so that you can be better next time. It's OK to make mistakes. Being able to come to UCD from the U.S., I've realised the U.S. isn't the only thing there [is], it helps break students out of their norm and introduces them to so many possibilities, new expectations, experiences and more variety."
Another student, Celine Dakik from Lebanon, spoke about her participation in societies, mentioning that they are her favourite part of student life at UCD. As an auditor of Arab Soc, she was organising a "How To Flirt" event with the other cultural societies so that students could learn new phrases and about new cultures in a fun way. This is just one example of the kinds of activities and events that are available to UCD students. Dakik said: "Societies can comfort international students when they are homesick but also open up their minds to new cultures. Being able to balance between societies and academics so smoothly and having so many nationalities on campus is just so amazing."
With 287,000 alumni across 169 countries, one of Europe's largest urban campuses and 93% of graduates moving into employment or further studies within six months of graduation, it's clear to see why UCD has earned a reputation as Ireland's global university.
To learn more, visit ucd.ie/global