The Dublin Economic Monitor reports on emerging trends and performance within Dublin's economy.
Every quarter, it publishes new data and showcases the most important information on its user-friendly dashboard. It features statistics on consumer sentiment, employment trends, passenger and freight information, property trends and other informative performance data. There's useful insights into how much tourists and locals are spending in the city too.
Before you make any investments in Dublin, it is a must-read piece of material. Here's the most recent Dublin Economic Monitor report for 2022. Or, if you'd like to check out the city's performance over time, you can browse older reports too.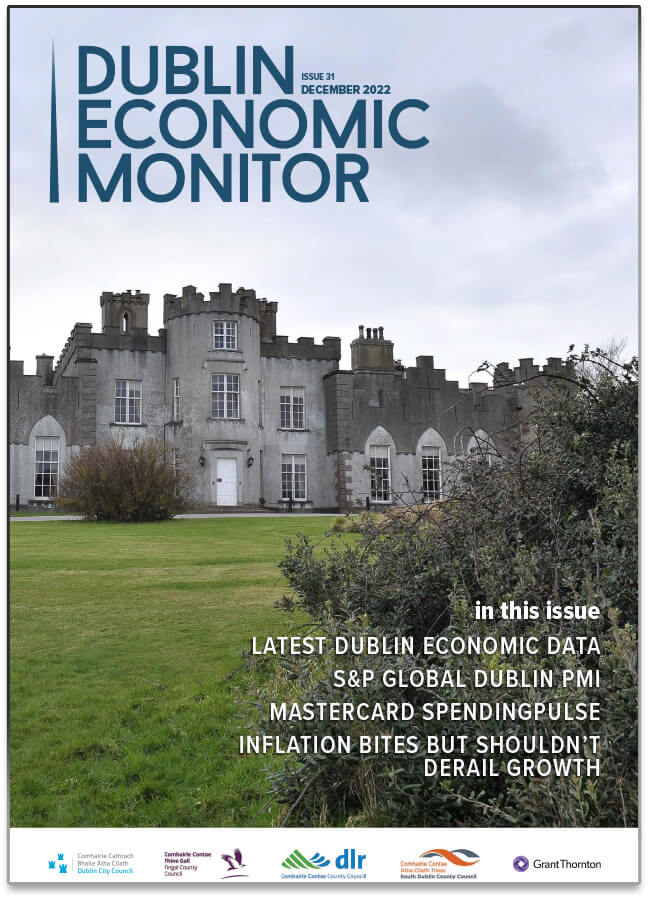 While significant information is available on Ireland's national economy, the Monitor focuses solely on developments in Dublin city. Each quarterly report also features articles and interviews with local business owners and industry representatives.
Dublin MasterCard SpendingPulse – November 2022
Unique insights for consumer and tourism spending in the capital.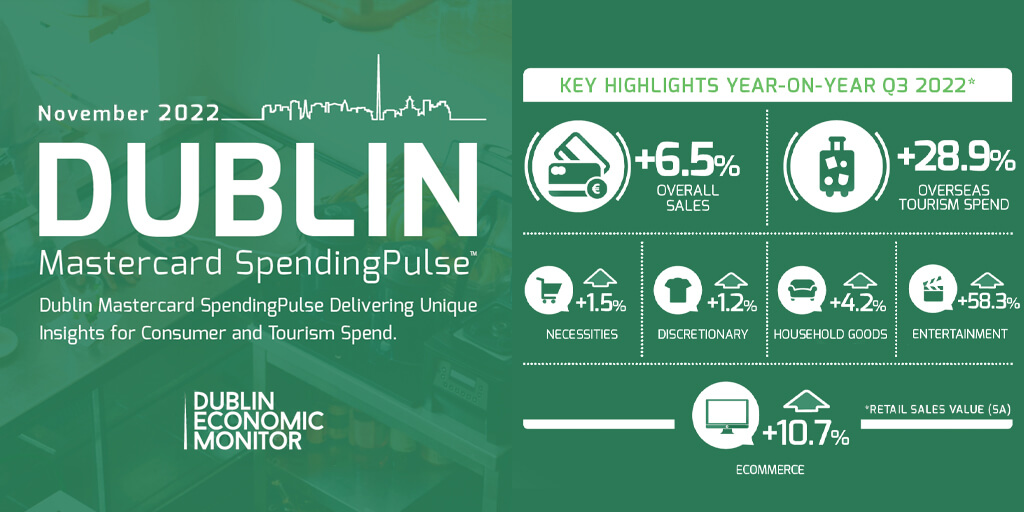 If you plan to invest in Dublin, or already have a business set up, it's well worth signing up to receive new reports straight to your inbox.