Secondary school is a time to hang out with your friends, do some study and grow as a person. But two teenage sisters at Loreto College on Stephen's Green in Dublin have also found the time to found and develop Fenu Health, a thriving, multi-award winning equine health business with a worldwide customer base.
Annie and Kate Madden, aged 15 and 16, are the eldest of four children. Annie is in third year and Kate is in fifth year. They live in Summerhill, Co Meath, with their parents and younger brother and sister. "We grew up with horses for sport, not business, and we've been riding since we could walk," they say. "Our grandfather has been breeding national hunt racehorses for over 60 years, and we are both members of the Meath Hunt Pony Club as are our younger brother and sister."
Fenu Health all began back in 2013 when Annie's pony, Minty, was diagnosed with a rare cancer. He needed a lot of surgery and chemotherapy in the UCD Veterinary Hospital, where he spent a month before making a full recovery. The following year, horse enthusiast Kate took part in the BT Young Scientist and Technology Exhibition, with her project "Will a Mars bar increase the average speed of a galloping pony?" Annie, then in primary school, did the testing over 40 trails, and the sisters found that a Mars bar made the pony go slower.
In 2015, their BT Young Scientist project on "encouraging horses to eat by adding various flavours to their feed" came second in the competition. Their project caught the eye of renowned trainer Jim Dreaper, who asked them to carry some research on gastric ulcers. How did they begin? "We initially conducted a trial on over 100 horses," the sisters explain. "Our products are 100 per cent natural, and the testing technologies used are the same as those of the Olympic Council and other forensic bodies around the world."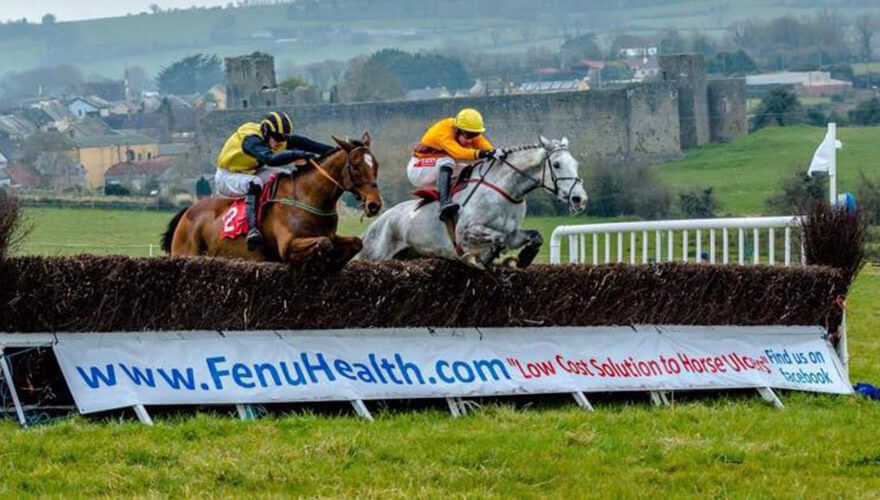 The product's potential caught other eyes too. "The morning after we won a prize at the BT Young Scientist, we were contacted by Michael Connolly of Connolly's Red Mills. He helped us to travel to Equitana, the world's largest horse trade fair which takes place every other year in Germany. This is where we got our first order, for 1,000 units. When we developed our gastric ulcer products, we were 90 per cent less expensive than the leading brands, and trainers and owners started using our products. And our products are unique because they can be used on the day of competition."
The business has grown beyond what the girls ever expected. They have a staff of six and are recruiting another four, they're exporting to 12 countries and they've just bought a new van. Although they're limited with travel because of school, they have had business meetings in Europe, the Middle East and the US. Amazingly, this small equine health start-up has a global reputation, with over 114,000 followers on Twitter and over 23,000 on Facebook. Their supporters include Enterprise Ireland, Maynooth University, Horse Racing Ireland, Dublin City Local Enterprise Board and many others.
But how are they managing full-time school with the stress of running Fenu Health? "The most important thing is to ask for help from the top people, because the bosses and people in a position of authority can make things happen really fast. It can be difficult to call customers back while in school, but now that we have a team working with us, our colleagues can handle calls. Our phones are our most important possessions because they are our offices on the go. We're constantly on them when we're on the train or bus."
The Madden sisters say that, initially at least, the biggest challenge was being taken seriously. "This is down to our age. On the first day of the trade fair in Germany, we were a source of entertainment. On the second day, they started to ask real questions. And on the third day, we had a queue of people wanting to talk to us."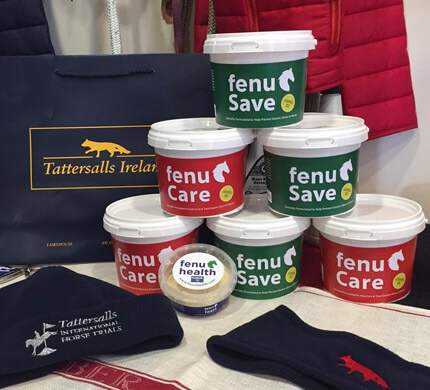 Right now, they are keen to make sure that standards stay high and that the product is made to the highest possible standards. "The big challenge now is getting the right people to work with us and to grow the business. We had 800 applications for five new sales positions and are currently working through a short list of 39. For every 600 horses who are taking our products, we can create a new job."
The business has won numerous accolades including the 2016 Enterprise Ireland People's Choice Awards and is frequently listed as one of the top start-ups in Ireland. The products are now being used for camels as well as horses. So what's next? "We want to expand. Around 90 per cent of all race horses, 70 per cent of all sport horses and 50 per cent of foals have gastric ulcers. Fenu Health could be a huge employer."
The biggest reward of all, perhaps, has been to turn a passion into a career. "It is brilliant when you see a horse using your feed win a Group One race. Our products were used at the Olympics in Rio and at every major horse event in Ireland and internationally. It is such a great feeling when we get an email from an owner, trainer or rider saying thanks."
To find out more about Fenu Health, view their information video or visit fenuhealth.com.