As restrictions ease and Dublin reopens, it's a great time to make a day of it with a trip to the city. With so much to see and do in Dublin's Docklands, you've got to get out and enjoy it!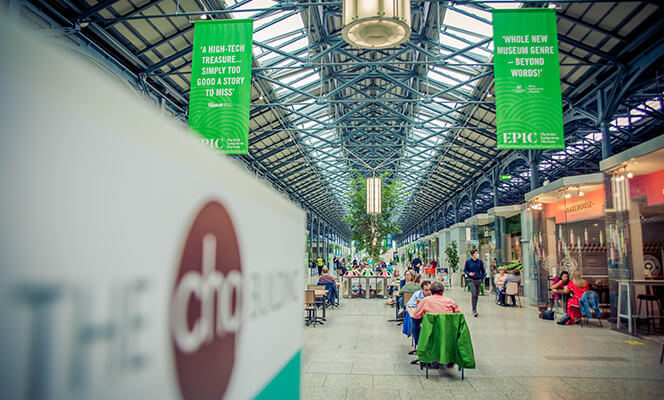 The chq Building
With a prime location that overlooks the River Liffey and George's Dock, the chq Building houses an array of shops, restaurants, a museum, a microbrewery and even a startup hub.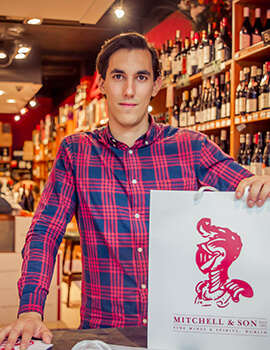 It's a grade one listed building that began its life in 1820 as the Tobacco Store, a bonded warehouse to store large and valuable cargos of tobacco, tea and spirits. Nowadays, it's a modern hub for activity.
We begin our day at Bakehouse for a delicious cake and a much-needed coffee. The staff are so friendly, everything is local, and they have some Dublin favourites on the menu – try their classic coddle, it's a hearty warm lunch that'll set you up for a long afternoon of adventuring! Next stop is Mitchell & Son, one of the best off-licenses in the city, stocking an extensive range of wines, beers and spirits, perfect for a night in, or a gift to mark a special occasion.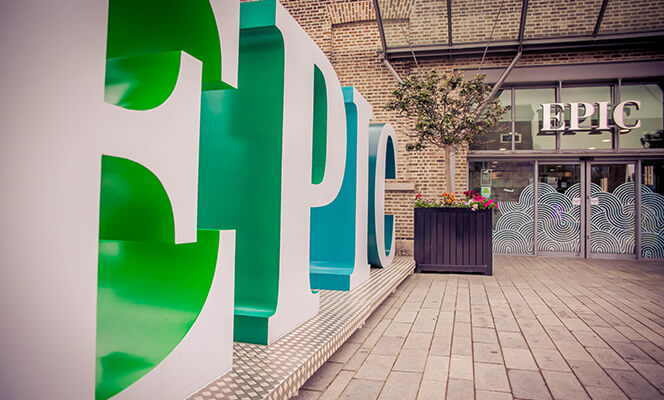 EPIC the Irish Emigration Museum
EPIC the Irish Emigration Museum tells the stories of the 10 million people who left Ireland over the last 1500 years and how they went on to influence and shape the world. You'll be given an EPIC passport at the start of the tour and will proceed through 20 stunning, interactive galleries, which tell the story of Irish perseverance and struggle, adventure and discovery and belief and community. EPIC has been open 6 years and have welcomed over 685,000 visitors, including the likes of Harry and Meghan and Canadian Prime Minister Justin Trudeau. EPIC won the coveted award of Europe's Leading Tourist Attraction at the travel industry 'Oscars' in 2019, 2020, and 2021, proving that it continues to be world-class.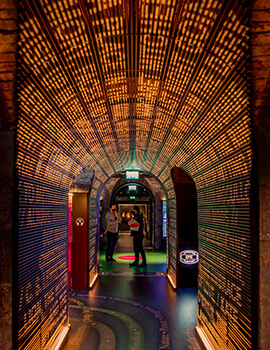 As you'd expect, EPIC is taking visitor safety seriously with exhibition spaces sanitised regularly by the museum staff throughout the day. There's also ample hand sanitisation stations and social distancing markers throughout the space. When you're finished with the main exhibition, have a browse in the EPIC Museum Gift Shop, which is full of unique Irish-made products. In addition to the museum, you can take the opportunity to discover some of your own history with a consultant from EPIC's professional genealogy service partners, at the Irish Family History Centre. Ramble out to North Wall Quay and climb aboard the Jeanie Johnston for a guided 50-minute tour charting the Irish emigrant experience during the Famine.
Tickets are available to purchase online. You can visit EPIC, or choose to add on the Irish Family History Centre, the Jeanie Johnston or even a guided walking tour of the area.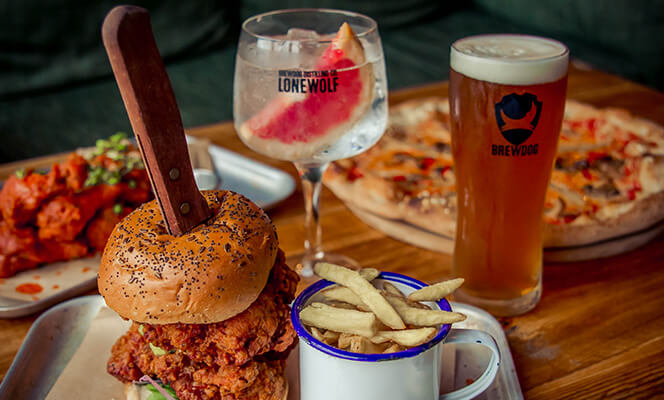 Brewdog
Brewdog's Dublin outpost opened in 2019, and craft beer enthusiasts have been flocking to the Grand Canal microbrewery to sample their wares since. There are 22 Brewdog beers, six guest beers and two ciders, all on tap, plus a host of other bottles and cans. While they're known primarily for their unique beer selection, Brewdog has an extensive food menu, including an array of vegan options (vegan mains are 2 for 1 every Monday). Their wings are also a winner, and every Wednesday they do bottomless wings (must be booked in advance for a two-hour sitting).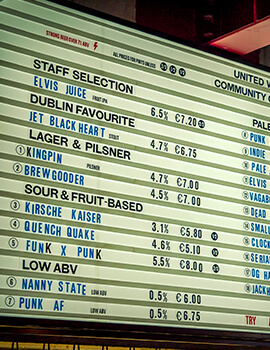 During our visit, we sampled the signature buffalo wings, the gigantic Cluck Norris chicken burger, and the fully loaded vegan spicy meaty pizza. We washed it all down with some beers and gin produced in-house. Delish.
As you'd expect, staff are meticulous about cleaning, and there are mini bottles of hand sanitiser on every table. Menus are also available via QR code. There's ample outdoor seating (which is dog friendly) too if you fancy dining al fresco. Unique features like the photo booth and shuffleboard are, unfortunately, off-limits for now.
Brewdog is the perfect spot to go with a few mates for pints and pizza after a long week, or a chill date night. There's also a brunch menu available on weekends! You can book your table online in advance.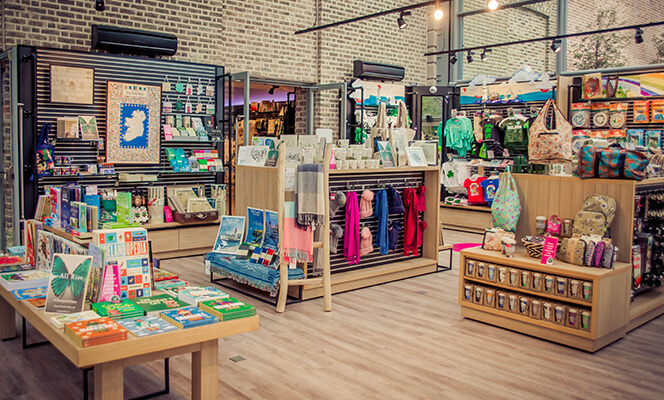 Want more?
Using tech, audio-visual media and intuitive storytelling, Windmill Lane Studios' new one-hour visitor experience shows you how iconic artists including Hozier, Lady Gaga and The Rolling Stones made their hits there. For those orientated to the outdoors, City Kayaking on the Liffey or Surfdock watersports at Grand Canal are great alternative activities. Dublin Bay Cruises are also a unique way to see the city, but they close for winter at the end of the month.
If you're after alternative dinner options on the northside, try dinner on the water onboard the MV Cill Airne, head to the Harbourmaster for some traditional pub grub or try Musashi on Mayor Square for Japanese. Across the Liffey, Herb Street on Grand Canal Square is a great place for a weekend brunch, and they also offer lunch and dinner options. Basil Pizza is a short walk away in Ringsend, and it's the perfect spot for a casual BYOB dinner in an intimate setting with a group of mates.