It's been going on for a while. You might call it a movement – a revolution of sorts – but it's certainly a good idea. It's the pop-up. Pop-up shops and pop-up spaces have become an increasingly common sight. At Dublin.ie, we wanted to know more.
First things first: they don't go pop, and they're not inflatable. The term pop-up can cover a lot. But in essence, we're talking artists, designers and businesses getting the chance to make use of premises they wouldn't otherwise have access to – all those shops and work spaces that closed during the recession because their tenants couldn't afford the rent anymore.
Pop-ups come in many different forms, shapes and sizes. Our focus today is the Fumbally Exchange. What is it? It's a community of artists, designers and business people co-working together in one space. And we've got George Boyle, founder, to tell us more.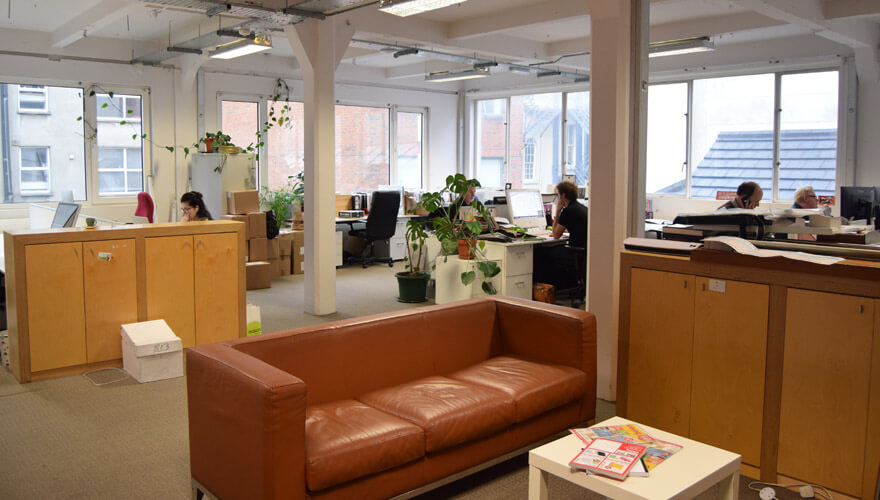 Fumbally started in 2010. George calls it a "recession response". She'd just lost her job and wanted to do something new. The idea was to help start-ups in the creative, design and innovation fields by providing a co-working space where people could collaborate freely. She managed to pick up a premises with a low rent, and something clicked. Now Fumbally is nationwide and still expanding.
George tells us that she finds the anthropology of the place fascinating – having so many people of different disciplines working in such close proximity. If you didn't know what they got up to, you could be forgiven for thinking it was some sort of bizarre social experiment. So what actually goes on in Fumbally? George sums it up as 'a movement of people working on a small scale in a collaborative way". There are spaces for people and companies to work, spaces to collaborate, spaces for exhibitions, spaces for storytelling. Sounds like a creative's dream.
So what was it like, starting during the recession? "It was really bleak – there wasn't much going on", says George. Despite – or maybe because of – all the doom and gloom, the Fumbally became a bit of a beacon of light in the darkness. "Our only PR", says George, was to do what we do well".
It was a not-for-profit social enterprise from the very beginning and the core ethos of Fumbally still remains. It's the spirit of doing it for yourself and the not-for-profit approach that makes the whole thing work. It allows Fumbally to do its thing without big corporate Ireland breathing down its neck, looking for an immediate return on investment.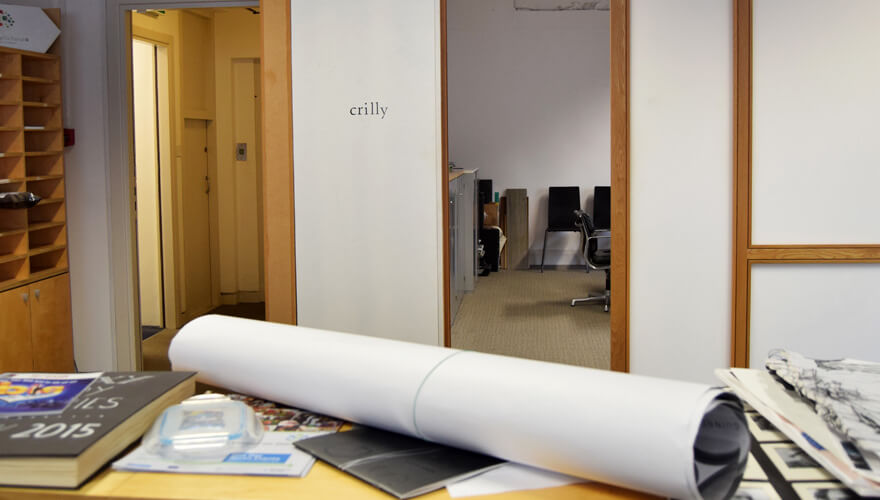 Interestingly, it's George's training as an architect that she credits with teaching her to "learn to make opportunities where no one else can see them". And that's exactly what she did. What does the future hold for Fumbally? During a move to Dame Lane three years ago, George says she felt like turning the lights off on the project. "It had done its job", she says. In a sense she's right. Perhaps it has served its purpose as a recession-recovery tool, a beacon in the darkness. But as an example of how it's possible to create opportunities where no one else can see them, the Fumbally is worth its weight in gold.