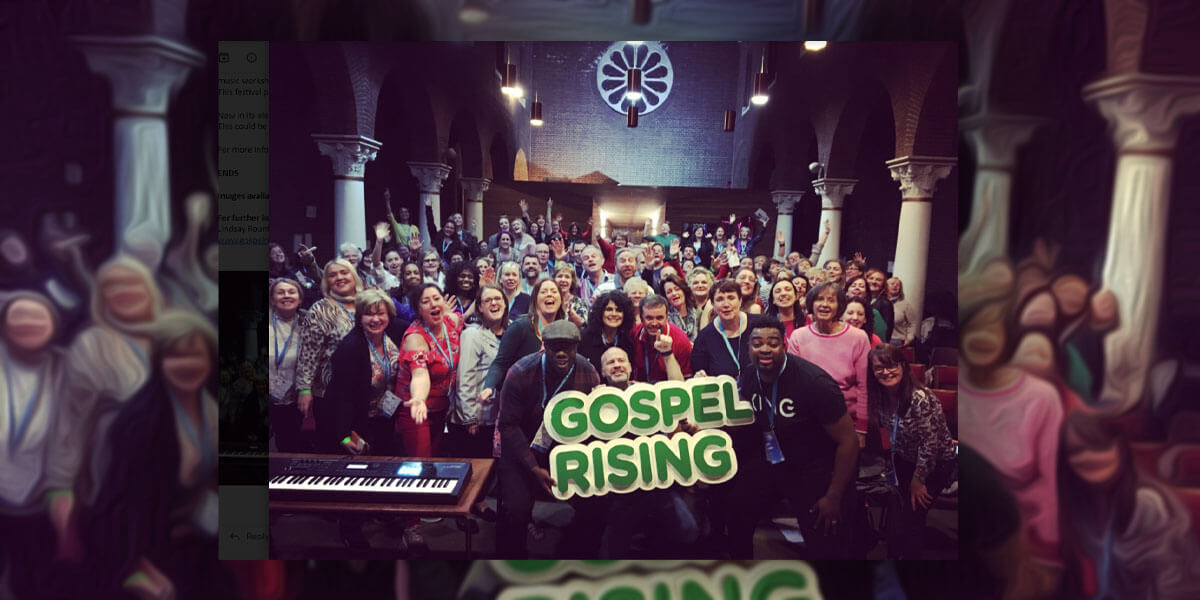 Various Locations, Friday 17th June - Sunday 19th June
The Gospel Rising Music Festival is coming to Dublin City centre for its 2nd time over the weekend of Friday 17th to Sunday 19th June. Promising to bring singing back to Dublin after 2 years of silence. Visitors are guaranteed a social, fun and energetic weekend made up of workshops, social events and a major outdoor concert showcasing Ireland's many talented gospel choirs!
Taking place in a number of venues across Dublin City, the Festival aims to spread the joy and positivity of singing with others. Leading Irish and international choral experts will lead workshops in gospel choir music, teaching every aspect of this energetic and exciting genre of music, from performance styles, soloist techniques, call and response singing to exploring the historical origins of this genre, all through singing of course!
These workshops are open to anyone, whether you're already in a choir or just partial to a song in the shower. The gospel music workshops are tailored for every skill and confidence level, so everyone will feel part of the sessions, comfortable to sing along and have the chance to learn something new.
The weekend's flagship event, Super Soul Sunday, is taking place in Mountjoy Square Park from 12noon to 6pm, this is a free event with a full day of local & gospel choir performances, dancing, children's entertainment, and mini gospel choir music workshops from the stage in-between performances.
The 2022 festival is a dementia inclusive event. Inclusivity and access for all has always been a core value of the Gospel Rising Music Festival and this year the festival will ensure a dementia friendly focus through a number of initiatives: a dementia liaison team member to support ticket booking and attendees over the festival weekend, a briefing session supported by Sing Ireland for music directors on "How do I make my choir dementia inclusive", ensuring all events are accessible, a specially designed music workshop as an introduction to Gospel Music for those living with dementia, and a performance by the Forget-Me-Nots, a choir to remember, at the festival's gala Gospel Music Concert in Mountjoy Sq.
This festival programming is illustrative of the organisation's commitment to increasing the participation of those living with dementia in the gospel music community in Ireland.
---
Date:

Friday 17th June - Sunday 19th June

Time:

Varies

Price:

€0 - €85