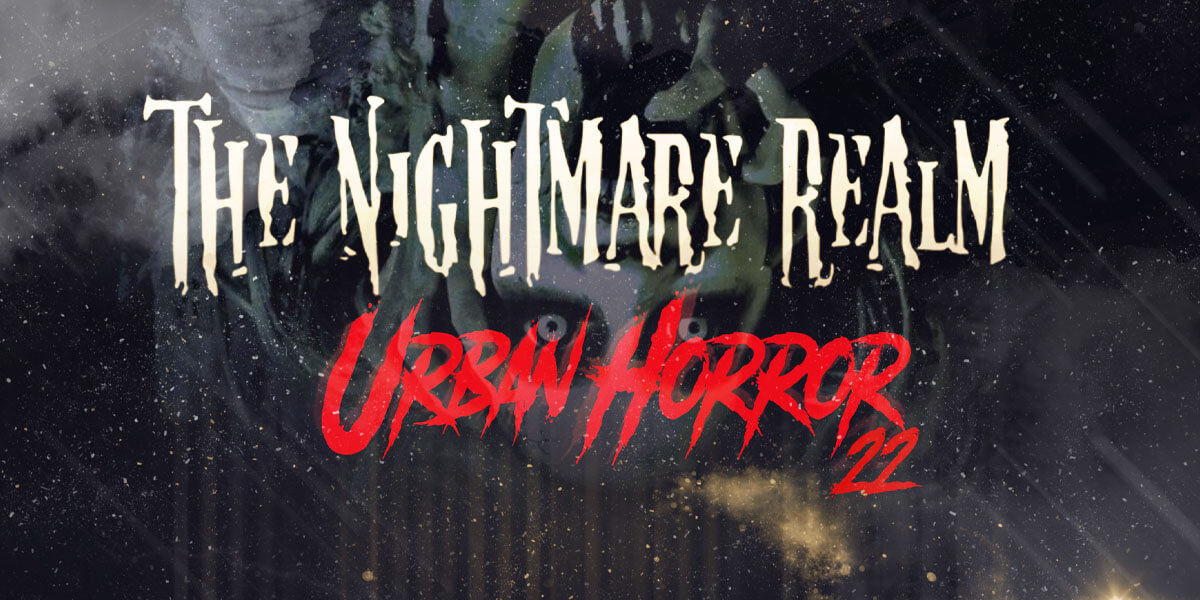 City Market, Mary's Lane, Friday 7th October - Wednesday 2nd November
Dark rumours are circulating that The City Market at Mary's Lane has been possessed by nightmarish characters.
The Nightmare Realm, which was awarded as the most entertaining Halloween experience in Ireland last year, is moving to the famous 130-year-old Victorian red brick building in inner Dublin city this October. The freaky and fun event will be twice the size with a new show and lots of surprises, so you're in for a scare festival experience like never before.
Get ready for spine-tingling Urban Horror at its best with shocks and scares, dazzling special effects, immersive scenery, live actors, and FIVE terrifying new mazes, including The Haunted Orphanage, The Sewers, Cannibals Playground, Attack of the Clowns, and Death Row.
The return of the Museum of Horrors will give horror fans the chance to fully immerse themselves into infamous scenes from films they love in a completely new way. All the monsters that have haunted your dreams since childhood are waiting for you here…! And it's perfect for Halloween selfies.
Adding to the 'deadly' buzz is the new addition of Halloween Town, a fun horror-village festival zone with a food court and dance stage, giving visitors the freedom to explore the haunts one by one and to 'chill out' in between.
At this year's Nightmare Realm Urban Horror, you'll be faced with your worst fears, with everything from demonic clowns to chainsaw-wielding maniacs, creepy children, sick games, flesh eaters, and rat-infested cells.
With animatronics, special effects, secret rooms and surprises along the way, it's full-on fear factor. Plus, it's not scripted and the passages change, so if you visit again, you won't get exactly the same experience twice!
The event will also feature Ireland's first 3D binaural experience, where you can settle down and get comfortable in the dark, using only sound and your imagination to encounter The Nightmare Realm's take on the classic Irish ghost story – the Legend of The Banshee.
Commemorate your survival at The Nightmare Realm with a sickening selfie at Fanta's freaky photo lab whilst enjoying a bone chillingly cold Fanta.
Add to that pop-up scares and interactive art pieces, and you're in for one hell of a show. Fans will also be delighted to hear that Nightmare Realm legend and scream queen Molly Mayhem returns this year.
The Nightmare Realm, which will double in size in the new venue, is already one of the world's most successful and critically acclaimed scare attractions. It has been awarded the No. 1 Halloween event in the World by Unilad, Best Independent European Haunt at the Scare Awards, and the Most Entertaining Horror Experience by the EU Travel Awards.
---
Date:

Friday 7th October - Wednesday 2nd November

Time:

Varies

Price:

€22 - €32

Address:

3 St Michan's St, Smithfield, Dublin, D07 R9Y8, Ireland
---