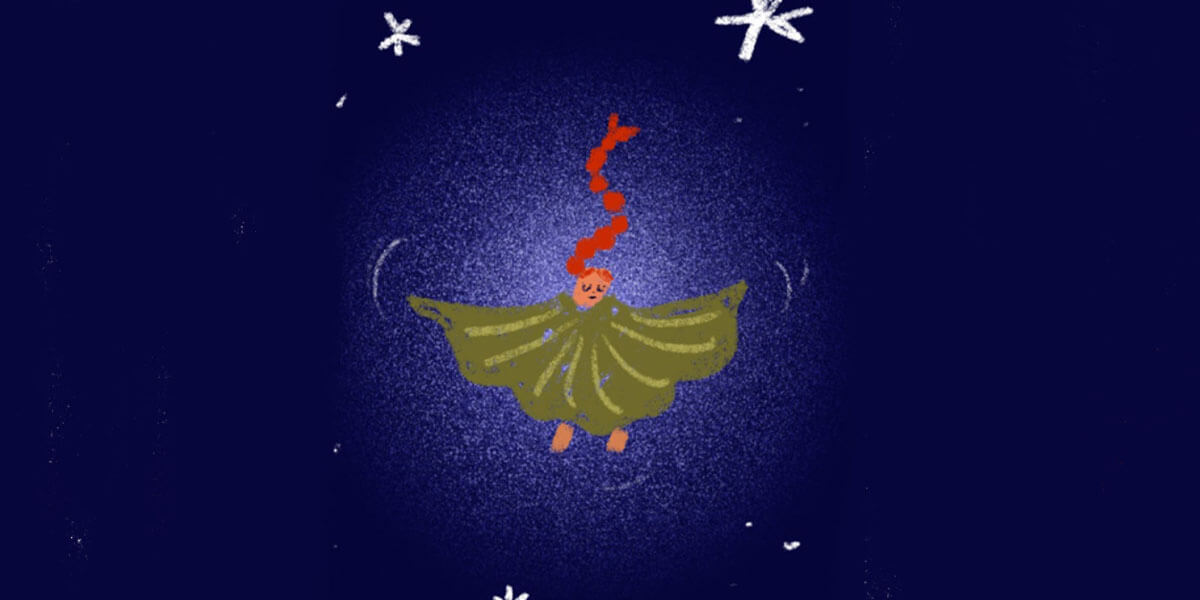 Barnardo Square, Wednesday 1st February - Monday 6th February
Barnardo Square lights up with dazzling illustrations by Dublin=based artist and illustrator Bronagh Lee.
"Revolve & Revolution tells the story of the Celtic Goddess Brigid in the modern world. I love that Brigid stands for so many different things that are both parallel and perpendicular to one another. From water and serenity to fire and passion. Magic, healing, protection, poetry, and rebellion – Brigid stands for the complexity of the modern-day woman and the power that they possess in being both gentle and strong."
Bronagh Lee is a visual artist working in illustration, book design, drawing and painting. She graduated from NCAD with a BA Hons in Printmaking in 2016, followed by a course in Graphic Design. Her work is playful, whimsical and fluid, a process she marries with a keenly observed layering of detail. Her illustrations evoke a sense of poignancy and old-world charm that is subtly blended with her own individual contemporary style of textured warmth, colour and movement. Bronagh mixes a digital and analogue world to create work that explodes with colour, texture and vivid life as though viewed through a softened lens of innocence and childlike joy.
Presented to you by Brigit 2023: Dublin City Celebrating Women, a Dublin City Council inititaive.
---
Date:

Wednesday 1st February - Monday 6th February

Time:

Address:

Barnardo Square, Dublin 8, Ireland
---