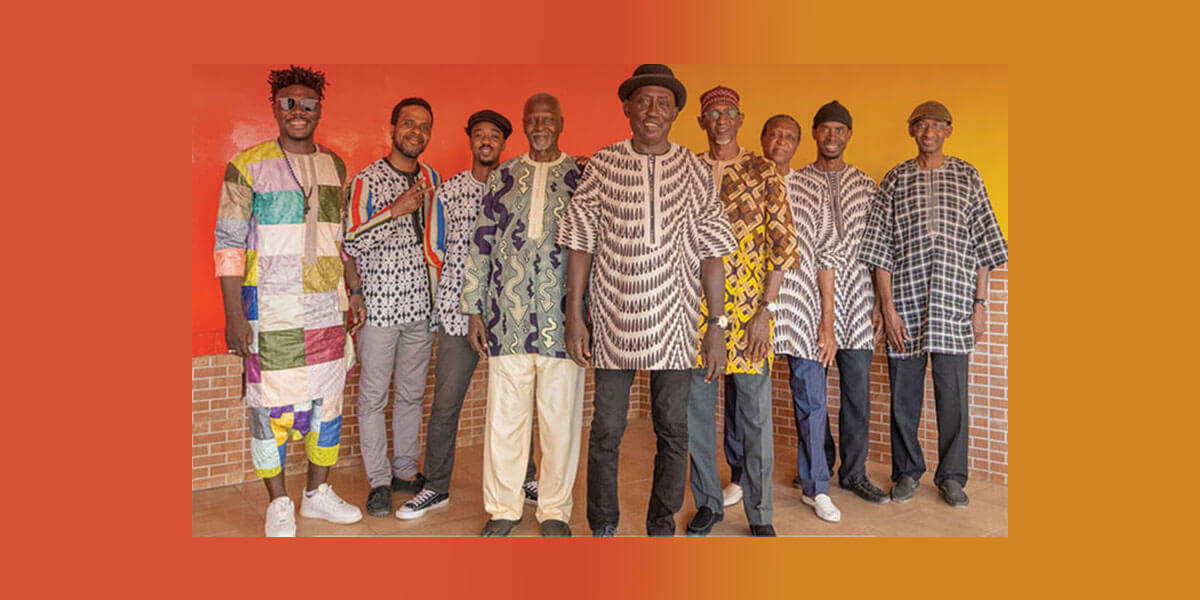 National Concert Hall, Monday 10th October
Orchestra Baobab play their first Irish concert in over a decade.
Adored both at home in Senegal and across the world, Orchestra Baobab occupy a special place in the history of African music. Their epic story begins in the heart of Dakar's Medina in the 1960s and extends across the world and into the 21st century, featuring a brilliant assembly of diverse musical personalities and encompassing a unique blend of Afro-Latin styles, international pop, West African griot music, and an after-dark West African nightclub ambience of lilting, mellifluous rhythms. In the 1970's a new fashionable venue, Club Baobab, opened its doors in Dakar's European district. Well known as a hangout for those with status and power, the club was built around a baobab tree, and to fire up its musical roster, its well-connected owners approached singers Balla Sidibe, Rudy Gomis and guitarist Barthelemy Attisso. Bassist Charlie Ndiaye and percussionist Mountaga Koite soon followed, joined by rhythm guitarist Latfi Ben Jelloun, Nigerian clarinet player Peter Udo, and veteran griot singer Laye Mboup.
---
Date:

Monday 10th October

Time:

8.00pm

Price:

€39.50

Address:

National Concert Hall, Earlsfort Terrace, Saint Kevin's, Dublin, Ireland
---