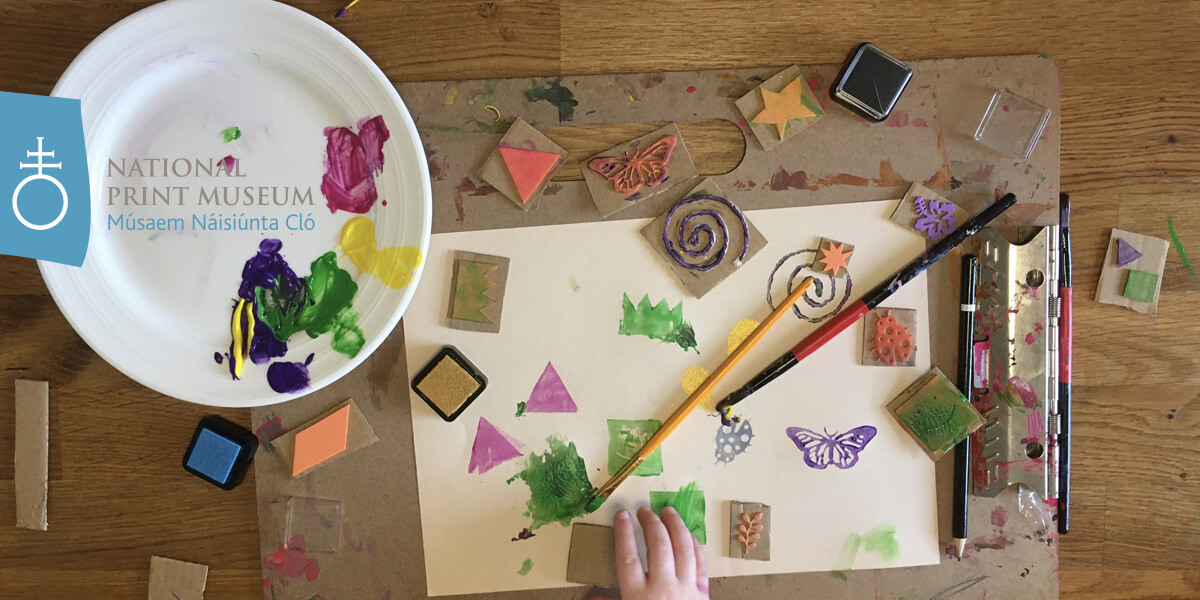 Online, Friday 9th October
In collaboration with Irish Architecture Foundation, as part of Open House Junior, The National Print Museum invites you to join us online for a workshop to 'Print a City' at home! We will show you how letterpress printing has been used to illustrate some beautiful buildings, all over the world. Then we will show you how to create some home-made stamps so you can print your own building blocks, houses and cities.
What you'll need:
Craft foam sheet (available from art or craft shops, some bookshops/stationers, 'pound shops' etc), Glue, Scissors, Pencil, Paper, Paint and brushes, or Ink Stamps, Card (bits from a leftover cardboard box are perfect). Optional extras: string, sponge, other textures.
Workshop will be delivered via zoom. A link will be sent closer to the date.
Max 8 participants. Families welcome.
Parent/guardian needed for younger children.
Age: from 5 (with parental assistance – scissors!)
---